Upcoming Events
Ex-Student Gathering
Date: 2014-01-31
at 04pm
Location:
Banani, Dhaka
Ex-Student
Alumni Associaton Students Meeting
Date: 2014-01-23
at 09pm
Location:
Facebook Group Page
Muhammad Alihyder Bhuiyan
View all Notice
Site Navigation
Photo Gallery
Libray
The Libray is an open-stock eas;y access library.The books and reading materials have been collected to provide to the students and teachers the informations they need. Currently the library possesses over 10,000 books.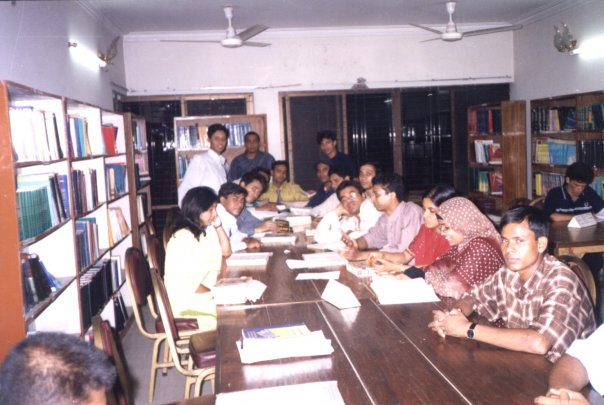 Members
All students, faculties, officers, teaching assistants, research assistants and faculty assistants are entitled to become library member.
Objectives
To select, organize and exploit learning resources for all members of the library.

To provide an environment which stimulates the use of library materials and services and supports a variety of learning modes.

To understand the objectives and information needs of members of the library and to provide user-centered services to meet these needs.

To provide the techniques for all members on how to use libraries and information services and to promote their use as a learning and research tool.

To pursue quality and good professional practice in all activities.